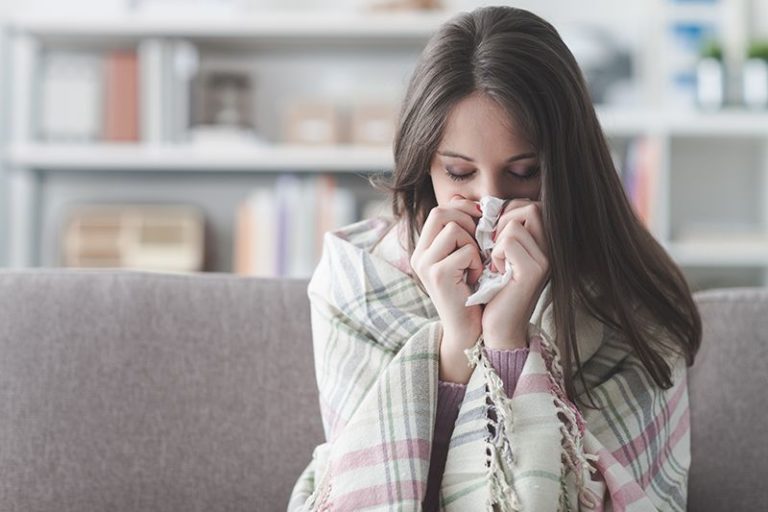 Nasal obstructions are blockages of the nasal cavity that impede airflow in and out of the nose. Either one or both nostrils may be affected. Most nasal obstructions are temporary, caused by colds, allergies, sinus infections, or medications, while others require medical intervention.
Types of Nasal Obstruction
There are several different types of nasal obstruction. These include:
Deviated nasal septum. The nasal septum is the wall-like structure that divides the left and right nostrils. A deviated septum refers to one that is crooked. This is hardly rare; it is estimated that 80 percent of people have septal deviations to some degree. Symptoms include difficulty breathing through the nose (especially one nostril) and a runny nose.
Inferior turbinate hypertrophy.The nasal cavity contains bony structures called turbinates. The turbinates will swell creating breathing difficulties when exposed to allergens, dry air, or dust; they also swell with head colds and sinus infections.
Choanal atresia.This is a congenital defect in which excess tissue in the nasal airway causes a partial or full blockage, resulting in difficulty breathing.
Nasal polyps.
Foreign objects in the nose.
Oversized adenoids.
Swelling of the nasal lining due to allergies or sinus disease
Treating Nasal Obstructions
The physician will carefully examine your nose using a lighted scope and may order a CT scan or MRI to diagnose your nasal obstruction. The first step in treating nasal obstructions is getting the symptoms under control. Medications or nasal steroid sprays are often helpful in reducing inflammation of the nose and turbinates and providing immediate, short-term relief. An effective long-term solution may require surgery particularly if the issue involves a deviated septum, turbinate hypertrophy, or nasal polyps.
Call Comprehensive ENT at (804) 228-4480 for more information or to schedule an appointment.